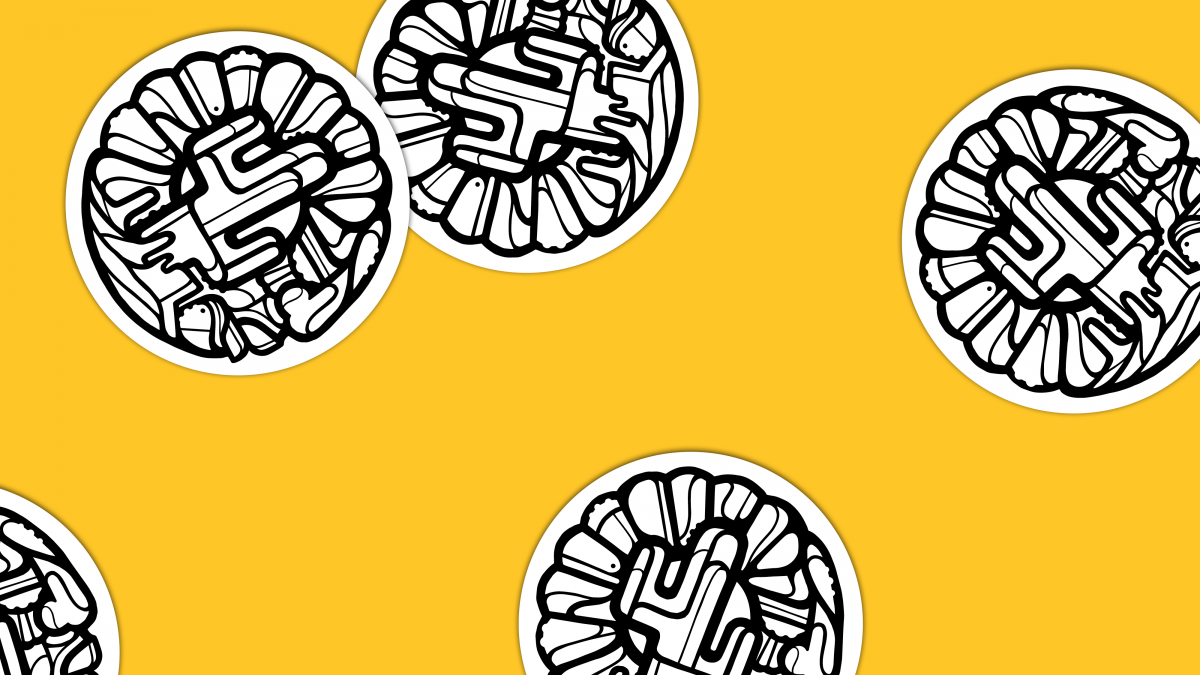 Humanities Week
Join The College's division of humanities in a weeklong celebration of the human adventure across time, history, culture and place.
For the third year, Humanities Week opens the door to discovering how studying the humanities at Arizona State University can lead to a fulfilling life and a more just world.
Marshall Lecture with Eddie Glaude Jr. 
Humanities Week signature event
Tuesday, Oct. 17 at 7 p.m. | Roskind Great Hall (ARM 101)
Daily
All day | Exploring Censorship and Banned Books Collection
All day | Hayden Library (2nd Floor)
The Exploring Censorship and Banned Books Collection is a curated collection of books, film and other media curated in partnership with ASU Library and the School of Historical, Philosophical and Religious Studies that address the topics of censorship and freedom of expression, along with those works which are considered "banned" by political groups and organizations.
8:30 a.m. | ASU Hispanic Research Center Art Exhibit
8:30 a.m. to 4:30 p.m. | Hispanic Research Center
"Expresiones de identidad": Contemporary Artwork from the ASU Hispanic Research Center Collection.
Featuring lithographs commissioned by the Hispanic Research Center and a selection of works from its personal collection with the theme of "La Mujer."
Open daily during Humanities Week, Oct. 16 through Oct. 20.
Sunday, Oct. 15
7 p.m. | 'Fly: The Big Book of Basketball Fashion' Book Launch by Pulitzer Prize Winner Mitchell S. Jackson in Conversation with Marc J. Spears
7 p.m. to 8:30 p.m. | Phoenix Art Museum
Join us for the release of Fly: The Big Book of Basketball Fashion by Mitchell S. Jackson. This sumptuous, colorful book celebrates NBA fashion and the decades of cultural and political phenomena that bring it into being.
The author will be in conversation with renowned veteran NBA reporter Marc J. Spears. 
Friday, Oct. 20
10 a.m. | The Power of Music: Democracy and Social Justice in Brazilian Songs
10 a.m. to 11 a.m. | Durham Hall, room 105
Join us for a listening session of Brazilian popular music as we explore the role of songs in defending democracy in Brazil in recent years.
11:30 a.m. | So, what are you going to do with that?
11:30 a.m. to 1 p.m. | Armstrong Hall (Room L1-30) or Online
"So, what are you going to do with that?" English majors, history majors, language majors and more have heard the question a million times. The truth is that you can do a lot with a humanities degree.
Join a panel of alumni from the humanities division at The College of Liberal Arts and Sciences to hear their stories of where their humanities degrees took them and how their studies have positively influenced their careers.
1:30 p.m. | Humanities Week SILC Cafe: Spanish
1:30 p.m. to 2:30 p.m. | Durham Hall Lobby
The School of International Letters and Cultures invites anyone who is searching for a place to come and get to know people from across the world or surround themselves with languages from around the globe. 
SILC Cafe will be every day during Humanities Week with a different language department hosting each one — and a Sun Devil Rewards secret word each day! 
Monday: German
Tuesday: Japanese
Wednesday: Vietnamese
Thursday: Arabic
Friday: Spanish