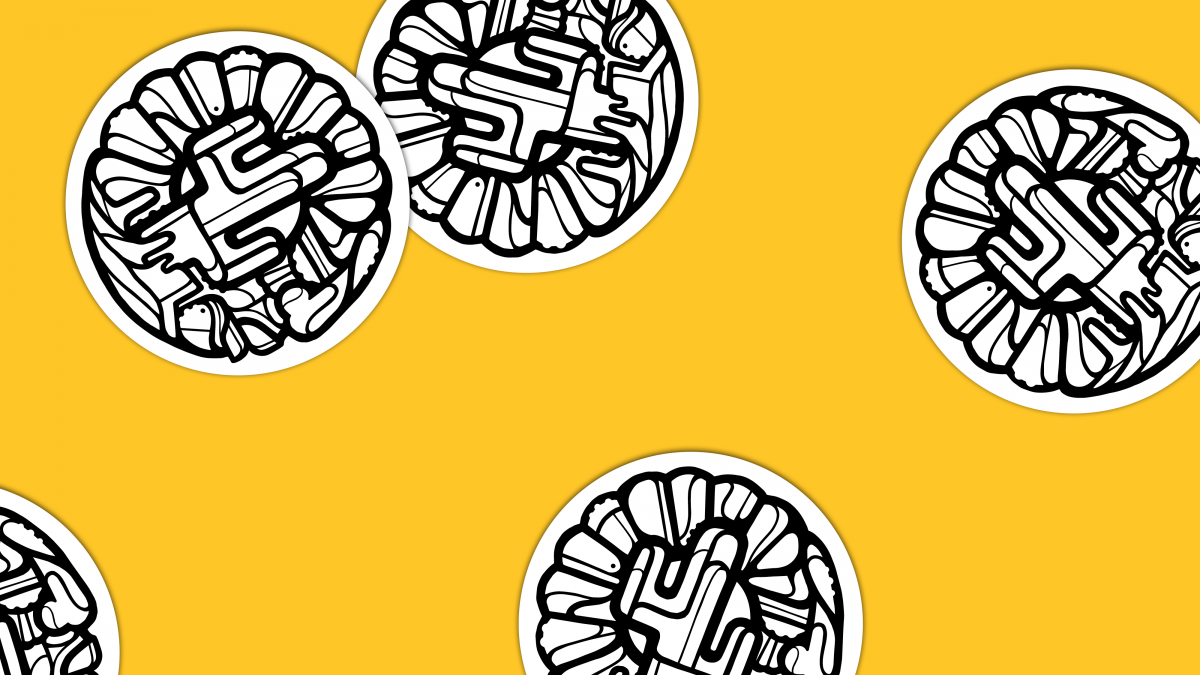 Humanities Week
Thank you for joining us for Humanities Week 2022! We'll see you next time!
Daily
All day | Unsung Heroes Book Collection
All day | Hayden Library
Over the course of Humanities Week 2022, the School of Historical, Philosophical and Religious Studies is celebrating unsung heroes: extraordinary, yet overlooked people whose actions created changes within their communities and around the world.
SHPRS staff, faculty and graduate students selected works that tell the stories of these people and groups whose hard work and noteworthy achievements made a lasting historical impact.
This collection aims to acknowledge those who have often been left out of the widely known narratives of their times. SHPRS extends its great appreciation to the Hayden Library collections staff for making this collection a reality.
1:30 p.m. | SILC Café
1:30 to 2:30 p.m. | Durham Hall lobby
The School of International Letters and Cultures invites anyone who is searching for a place to come and get to know people from across the world or surround themselves with languages from around the globe.
For Humanities Week we are hosting SILC Café each day of the week. Please check back for more details!
Monday, Oct. 17
10 a.m. | Humanities Week Open House
10 a.m. to 12 p.m. | Armstrong Hall Courtyard
The open house will feature tables from The College's three humanities academic units: the Department of English; the School of Historical, Philosophical and Religious Studies and the School of International Letters and Cultures. Several humanities research centers will also be in attendance.
Stop by at any time for free food, swag and interactive booths.
6 p.m. | Piety, Ethics and Politics in the Friday Sermon of Islam
6 to 7:35 p.m. | Online
The Friday sermon that is an intrinsic part of Muslim ritual across the globe today has a long history rooted in the first Friday sermon delivered by the Prophet Muhammad in Medina, and more broadly in the multifunctional orations of the early Islamic world.
Drawing on ten years of research for her recently published book, "Arabic Oration: Art and Function" (Brill, Handbook of Oriental Studies series, 2019), Professor Tahera Qutbuddin will discuss the Prophet Muhammad's first Friday sermon, and sermons by early Muslim political and military leaders, to explore their major themes of piety and ethics, in intersection with their religio-political goals. She will also offer remarks on echoes of this heritage, and divergences from it, in Friday sermons of the contemporary Muslim world.
Friday, Oct. 21
7:30 a.m. | 2022 Veterans in Society Conference
7:30 a.m. - 5:30 p.m. | Downtown Phoenix Campus, University Center
Scholars at all levels (including students and those out of academia) are invited to attend the fall 2022 Veterans in Society conference, hosted this year by ASU's Office for Veteran and Military Academic Engagement, in conjunction with the Veterans Studies Association. 
The conference kicks off the evening of Oct. 20 with a keynote address and reception; Oct. 21 will be a full day of sessions. 
11:30 a.m. | So what are you going to do with that?: Humanities alumni panel
11:30 a.m. to 1 p.m. | Armstrong Hall L1-30 and online
So what are you going to do with that? English majors, history majors, language majors and more have heard the question a million times. But the truth is that you can do a lot with a humanities degree. 
Join a panel of alumni from the humanities division at The College of Liberal Arts and Sciences to hear their stories of where their humanities degrees took them, and how their studies have positively influenced their careers.
In-person attendees will be provided with a boxed lunch. 
4:30 p.m. | Chasing Coral: Ecomedia Screening and Discussion
4:30 to 7 p.m. | Roskind Great Hall (ARM 101)
Film and Media Studies in the Department of English at ASU presents a screening of the hit Netflix documentary, "Chasing Coral" (2017). In the wake of our current climate crisis, ecological filmmaking and mediamaking is a growing space for transformative storytelling and critical inquiry. "Chasing Coral" is emblematic of recent efforts to bring awareness to our imperiled ocean ecosystems and the work that scientists are doing to address threats from ocean warming, acidification, and other anthropogenic disturbances.
Following the screening, ASU Assistant Professor Lisa Han (film and media studies) will lead a discussion and Q&A with MG Hall, the climate impact coordinator at Exposure Labs, the film production company behind "Chasing Coral," "Chasing Ice," and "The Social Dilemma." Joining them are ASU Assistant Professor Jacob Greene (writing, rhetoric and literacies) and PhD student Thomas Ingalls, a marine scientist working on coral reef research and management.